CMC are excited to announce we now represent journalists and commentators Sam Koslowski and Zara Seidler.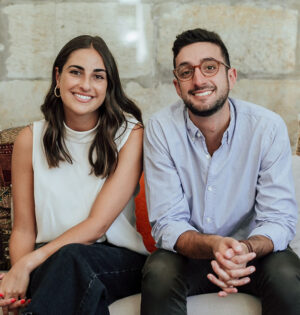 Having started out providing news for family and friends through Instagram posts in 2017, Koslowski and Seidler have expanded their audience to young Australians with The Daily Aus through social media feeds, podcasts, and daily newsletters. The duo say they aim to introduce quality journalism to young audiences to build a healthy and consistent media consumption habit. The Daily Aus audience is nearly all under 35 years old, with most readers citing it as their primary news source, and the flagship TDA daily podcast is one of Australia's most-followed news podcasts. On Instagram, their community is now one of the largest news audiences on social media in Australia, and the largest under 30.
In 2022, Sam & Zara were listed in the Forbes 30 under 30, and their first book with Penguin Random House, is set to be released in mid-2023.