Enquire Now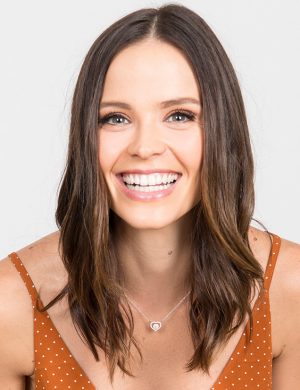 All round performer Lauren Brant, has been performing since the age of 3. In her early years she featured in various roles on stage and screen including Nine Network's The Strip, H2O Just Add Water for Network 10, and GCAC's The Buddy Holly Musical.  Lauren's popularity then grew from her five and a half years as a presenter with renowned children's entertainment group Hi-5. As part of this international entertainment brand, Lauren completed 3 televised seasons and toured widely throughout Australia, New Zealand and Asia, to a fan base that crossed continents and spanned the generations. As a personality, Lauren was cast as one of the celebrities in ITV's first Australian I'm A Celebrity Get Me Out Of Here where she displayed her iron will and desire for adventure. Lauren then took to the stage to perform the role of Princess Jasmine in Bonnie Lythgoe's Pantomime of Aladdin and His Wondrous Lamp, displaying her charming presence as she has done in many modelling and live hosting roles throughout her career.
When Lauren isn't performing, she is creatively embracing life. She has a passion for health and fitness, fashion and beauty and is the founder of loliboli, a children's fashion brand that embraces, fosters, and celebrates the unlimited freedom and fun of childhood.
Lauren has an infectious personality that rubs off on whoever she works or comes in contact with. With a belief in females being confident, self loving and strong, she sees herself as a person who can relate to and inspire other females from young girls to other women.
Lauren has a huge heart and gives back to the community and her fans whenever she can
Follow Lauren Brant online