Enquire Now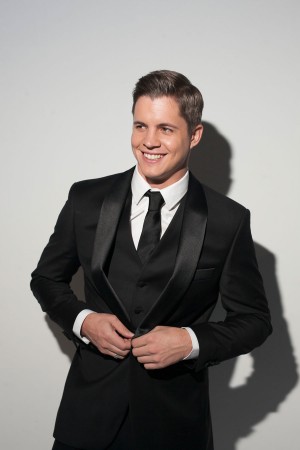 With a working background as a concreter, Johnny Ruffo successfully managed to switch trades to now cement a solid foundation in the entertainment industry. From Balcatta in Western Australia, the talented young performer quickly emerged to become a finalist on The X-Factor, winning audiences with his pop/R&B style, smooth dance moves, and magnetic performances.
He's performed onstage with international hip hop superstars Salt 'N Pepa, Guy Sebastian and Reece Mastin, and was even hand-selected to support global pop sensations One Direction on their record-breaking tour down under, as well as touring with US pop icons Backstreet Boys and NKOTB.
Adding to his career, in 2012 Johnny won Dancing with the Stars, further solidifying his reputation as a captivating performer.
A self-taught singer and musician since his early teens, Johnny has been working day and night since his successful debut on The X-Factor, throwing himself into the industry with equal parts hard-work, talent, dedication and focus.
Johnny is a regular on the MC and Performing circuit having recently worked with the Bully Zero Foundation, The National Travel Industry Awards, The Victorian Racing Club for the Spring Racing Carnival and Crown Perth to name a few.
Johnny arrived in Summer Bay as Chris Harrington in 2013 and was a regular on Home and Away until 2016. He has since appeared on various Channel 7 and 9 TV shows performing, co-hosting and being interviewed on The Morning Show, Today Show and Today Extra. Early 2017 saw Johnny star in the Channel Nine Mini Series, House of Bond.
Johnny is also an ambassador for Save our Sons, a charity supporting Duchene Muscular Dystrophy and the National Ambassador for the Cure Brain Cancer Foundation.