Enquire Now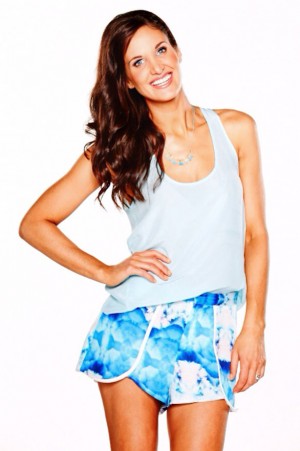 Writer, TV, Radio personality and the creative brain behind 'Adelady', the popular primetime TV show on Channel Nine Adelaide.
After a short break from radio, Hayley is back on our airwaves co-hosting Nova919's Brekky Show, "Lewis and Lowe with Hayley Pearson."
Hayley has also taken her blogging to the next level with Adelady – Adelaide's hottest new website, sharing the best of Adelaide style, fashion, art, food, women and fun. Adelady is booming as the go-to place for what's hot in South Australia.
The Adelady brand now extends across to TV, Friday night's 7.30pm on Channel Nine Adelaide, as Hayley and co-host Lauren showcase the best of SA!
For 12 years, Hayley has moved around the country, building her radio career in Adelaide, Queensland and Melbourne.
She has also co-hosted on Studio 10 and hosted segments on The Project, Sunrise and The Morning Show. Hayley has appeared on Talking About Your Generation, Getaway, Neighbours and discussing the latest news topics on Channel 9's Today Extra with Sonia and David.
Hayley has interviewed some of the biggest stars in the world. Some of her favourites are Will Smith, Ashton Kutcher, Matt Lucas, the stars of Game of Thrones, Katy Perry and Jarred Leto.
Hayley hosts and emcees a range of events across Australia and if often found hosting high fashion events at David Jones and Westfield. With a journalism degree behind her she has also written for Show and Tell, Mammamia, Rundle Mall Unfold Magazine, and News.com.au.