Enquire Now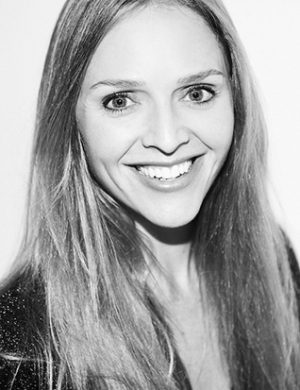 Angela Ledgerwood is the creator and host of the literary podcast Lit Up, a weekly conversation with some of the world's most provocative and celebrated writers. Guests on Lit Up have included Ann Patchett, Karl Ove Knausguard and Hanya Yanagihara. (See full list of guest on iTunes here.) She also writes Esquire Magazine's monthly online books coverage. In 2017 she was on the programming team for Fast Company's Innovation Festival in NYC.
She started her writing career interviewing artists for Interview Magazine before becoming a features editor at Cosmopolitan Magazine (USA) where she interviewed some of her favourite people including Senator Elizabeth Warren, Julia Louis-Dreyfus and Senator Kirsten Gillibrand. She then became Cosmopolitan Magazine's Books Editor-at-Large. Her nonfiction has also been published in Marie Claire, Esquire, New York Magazine, Elle, The Coveteur, and Condé Nast Traveler.
Through 2014-2016, Angela curated the Thompson Hotel Blog worldwide, collating 150 notable creatives for their Influencer series. In 2015, she collaborated with PEN America for their live DIY Series with guests such as artist, activist, and writer Molly Crabapple, and New Yorker cartoonist Marissa Marchetto. Throughout 2015-16 Angela hosted a series of  conversations at Soho House in New York with media mogul Arianna Huffington, stylist Garance Doré, Padma Lakshmi, Jay McInerney, and Hillary Clinton's former Innovation Advisor Alec Ross. Now she hosts literary events at NeueHouse in New York. Recent guests include The Daily Show host, Trevor Noah; and President Obama's former deputy chief of staff, Alyssa Mastromonaco. Angela has moderated for major literary festivals in the USA, including the Brooklyn Book Festival, the Texas Book Festival, Yale Writers Conference, Bryant Park Reading Series New York, and Brooklyn Bridge Summer Reading Series. Most recently she hosted and performed at Women of Letters in NYC.
She was born in Sydney, Australia, where she graduated from Sydney University with a Bachelor of Arts and a Bachelor of Commerce. She spent her final year of undergrad at Cornell University in New York and later completed an MFA in Fiction Writing from Pacific University in Oregon. She is a proud founding member of The Wing in New York and a board member of The Freya Project, a monthly fundraising series that donates money to small non-profits located in communities that do not embrace the vital work they perform. She has lived in Sydney, Los Angeles, the Bahamas and now lives between New York and Sydney.